Rocketship X-M
Kurt Neumann, 1950
Cast. Lloyd Bridges (Col. Floyd Graham), Osa Massen (Dr. Lisa Van Horn), John Emery (Dr. Karl Eckstrom), Noah Beery Jr. (Maj. William Corrigan), Hugh O'Brian (Harry Chamberlain), Morris Ankrum (Dr. Ralph Fleming), Patrick Aherne (Reporter), Sherry Moreland (Martian Girl), John Dutra (Physician), and Kathy Marlowe (Reporter).
Open thread.
†
Update. At about 15:30 is a launch/take-off scene. The crew are belted into their bunks and experiencing massive force. "The human body can withstand these accelerations," Harry will say when it's over, "but it certainly was never meant to."
But, still in the bunks, Doctor Eckstrom I understand: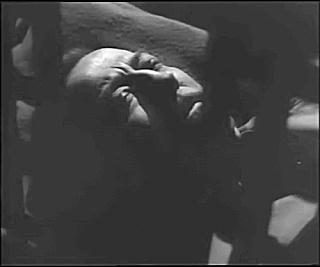 Noah Beery (Major Corrigan) is giving "anguish" a shot: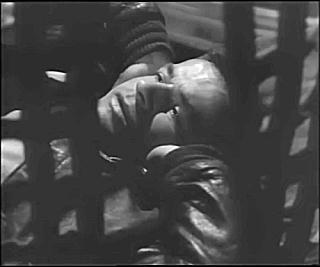 And Hugh O'Brian (Harry) is nailing it.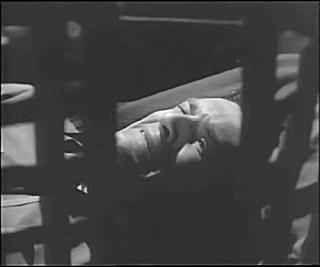 But this is — I have no idea what this is: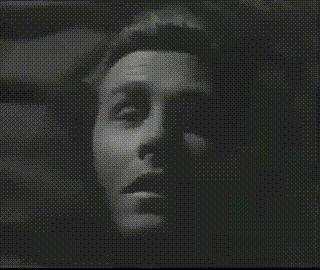 And as much as I enjoy watching whatever Osa Massen is supposed to be doing, I don't think she was given proper stage direction.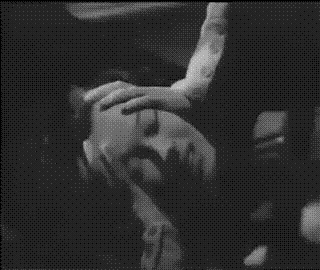 ¯\_(ツ)_/¯