The Corpse Vanishes
(Wallace Fox, 1942)
Cast. Bela Lugosi (Dr. George Lorenz), Luana Walters (Patricia Hunter), Tristram Coffin (Dr. Foster), Elizabeth Russell (Countess Lorenz), Minerva Urecal (Fagah), Angelo Rossitto (Toby), Joan Barclay (Alice Wentworth), Kenneth Harlan (Editor Keenan), Gwen Kenyon (Peggy Woods), Vince Barnett (Sandy), Frank Moran (Angel), and George Eldredge (Mike).
A movie with no peers.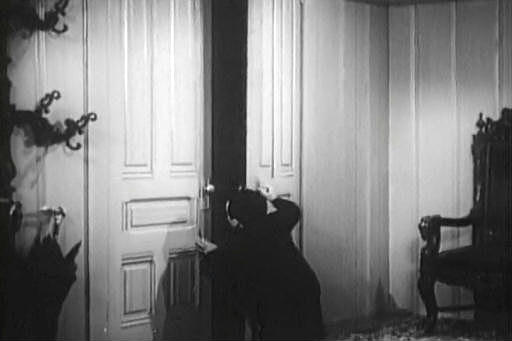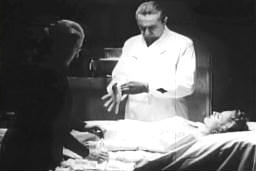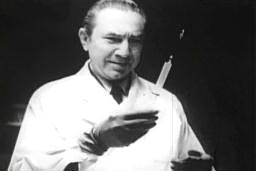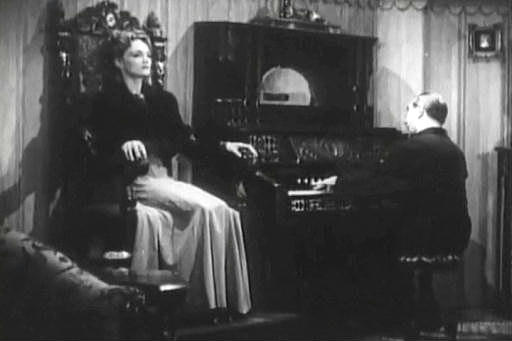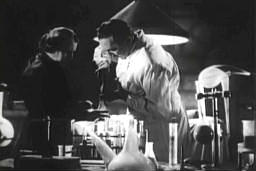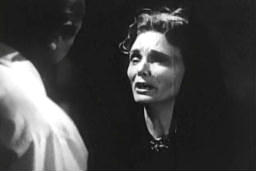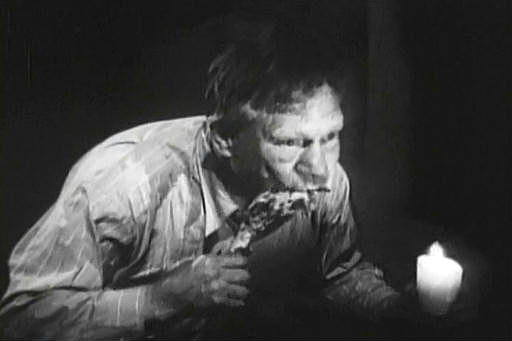 I don't want to write anything about this movie, because I fear that anything I say will diminish the experience of seeing it the first time. The Corpse Vanishes is a sequence of "—wait, what? No," and I don't want to ruin any of those sneaking steps. I will say that, if you have a stuffed animal, you might want to hold it close — but you should be doing that anyway.
Toby is played by Angelo Rossitto, who also played Master (of Master Blaster) in Mad Max Beyond Thunderdome. Angel is Frank Moran, the heavyweight boxer.
Thread's gaping maw is wide open.