True, it's still dark outside, and true, voting hasn't really started yet, but I thought I'd just get this one up and out of the way. :)
/s
Open thread for Tuesday.
I wanted to put up Real Clear Politics' map as a snapshot of expectations going-in, but someone seems to be screwing with it. It changes every time I refresh. Some of the changes aren't plausible, so I'm just linking it instead. Staying with the theme, RCP's "New Hampshire: Trump vs. Clinton vs. Johnson vs. Stein." Should be able to navigate pretty easily from there.
A map of closing times tonight, via Politico, via Associated Press: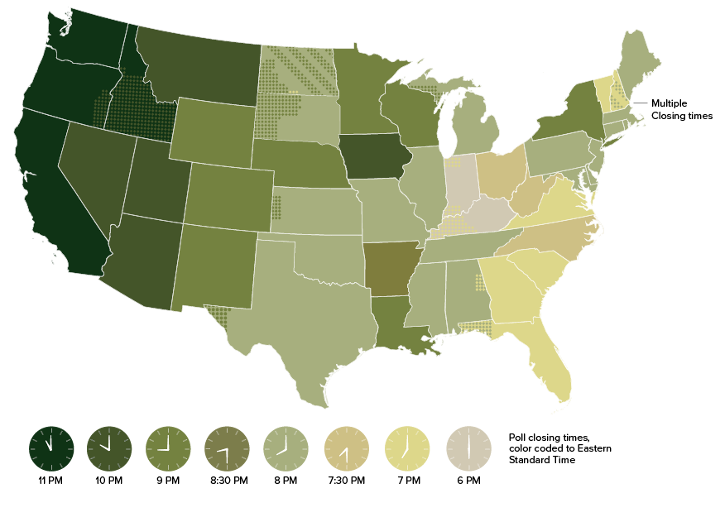 That Politico page has more, including when to expect the voting results.