The Ghost Walks
(Frank R. Strayer, 1934)
Cast. John Miljan (Prescott Ames), June Collyer (Gloria Shaw), Richard Carle (Herman Wood), Henry Kolker (Dr. Kent), Johnny Arthur (Homer Erskine), Spencer Charters (Guard), Donald Kirke (Terry Shaw, Terry Gray), Eve Southern (Beatrice), Douglas Gerrard (Carroway), Wilson Benge (Jarvis), Jack Shutta (Head Guard), and Harry Strang (Guard).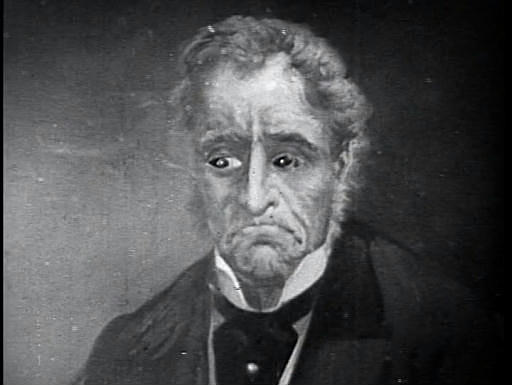 The word is "playwright," which is a compound word that incorporates "wright," like "shipwright" or "cartwright." Writing plays, though, is "playwriting," derived from "write."
But knowing this will not save anyone.
Open thread.