Killers from Space
(W. Lee Wilder, 1954)
Cast. Peter Graves (Dr. Doug Paul Martin), James Seay (Col. Banks), Steve Pendleton (Briggs), Frank Gerstle (Dr. Curt Kruger), John Frederick (Deneb), Barbara Bestar (Ellen Martin), Shepard Menken (Maj. Clift), Jack Daly (Power House Guard), Ron Gans (Sgt. Powers), Ben Welden (Pilot, Tar Baby 2), Burt Wenland (Sgt. Bandero), Lester Dorr (Station Attendant), Robert Roark (Guard), Ruth Bennett (Miss Vincent), and Mark Scott (Narrator).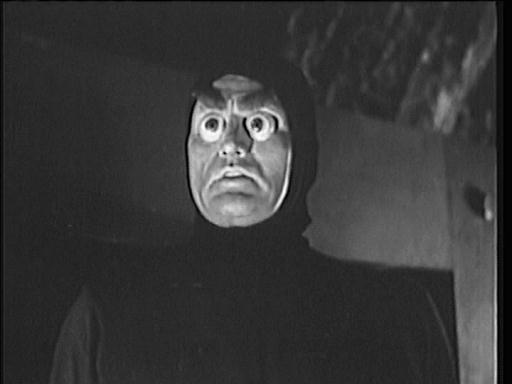 Stars Peter Graves of the TV series Mission Impossible and the movie Airplane (Captain Oveur, "Over") fame. He's known for more, of course; his portfolio is extensive. See the IMDb.
Of particular interest to Sketchbook, Graves is credited with narrating the opening briefing film in Larry Buchanan's The Eye Creatures, and he played Dr. Paul Nelson in It Conquered the World.
Open thread.